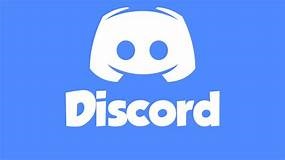 Some Socialist Party meetings/talks/discussions are online via Discord or Zoom, and some are in-person.
From this month we are switching our general discussion meetings from Discord to Zoom. Only certain branch and committee meetings will continue to be held on Discord.
Please contact spgb.discord@worldsocialism.org for instructions on how to join Discord.
To connect to any of our Zoom events, click https://zoom.us/j/7421974305 (or type the address into your browser address field) then follow the instructions on screen. You will enter a virtual waiting room – please be patient, you will be admitted to the meeting shortly.
Details of EC and branch business meetings can be found here
---

WORLD SOCIALIST MOVEMENT ONLINE MEETINGS
Sunday 2 October 11.00 GMT Zoom
CENTRAL BRANCH MEETING
To join the meeting contact spgb.cbs@worldsocialism.org to get an invite.

Sunday 2 October 11.00 GMT Discord
Last discussion meeting on Discord
+ introduction to Zoom meetings
Friday 7 October 19.30 GMT Zoom


DID YOU SEE THE NEWS?


Host: Howard Moss

Friday 14 October 19.30 GMT Zoom
THE ITEMS FOR DISCUSSION AT ADM
Ownership and Stewardship

Is saying we support trade union opposition to anti-union laws reformist?

How best to utilise Head Office

Should we dispense with ADM?

Is there a way to make Conference ballot papers easier to understand?
Saturday 15 October 10.00 to 17.00 GMT Zoom


AUTUMN DELEGATE MEETING
Friday 21 October 19.30 GMT Zoom
HOW TO READ THE BUSINESS PAGES
Explanation of capitalist economic terms: Growth, Inflation, GDP, CPI, National Debt, Profit Margin, Balance of Payments, etc
Speaker: Adam Buick
Sunday 30 October 11.00 GMT Zoom


SPECTRES HAUNTING EUROPE: SOCIALISM AND THE SUPERNATURAL


Speaker: Mike Foster
---
SOCIALIST PARTY IN-PERSON MEETINGS
LONDON
Saturday 15 October 10am to 5pm (also on Zoom)
AUTUMN DELEGATE MEETING
Socialist Party Head Office, 52 Clapham High Street, SW4 7UN.
Saturday 29 October 3pm


WHO WERE THE ILLUMINATI?


Speaker: Adam Buick
Socialist Party Head Office, 52 Clapham High St, SW4 7UN
YORKSHIRE
Saturday 22 October, 1pm
YORKSHIRE MEETING
Meeting of Yorkshire members and friends to discuss forming a Yorkshire SPGB branch.
All welcome.
Rutland Arms, 86 Brown Street, Sheffield, S1 2BS
---
Glasgow Discussion Meeting
Second Saturday of each month at The Atholl Arms Pub, 134 Renfrew St, G2 3AU. Let's get together for a beer and a blether. 2pm onwards. 2 minutes' walk from Buchanan Street Bus Station. For further information call Paul Edwards on 07484 717893.
Yorkshire Discussion Group
If you live in the Yorkshire area and are interested in the Socialist Party case you are very welcome to attend our forums which currently alternate on a monthly basis either on Zoom or physical meetings in Leeds. For further information contact: fredi.edwards@hotmail.co.uk
Cardiff Street Stall
Every Saturday 1 – 3pm
Capitol Shopping Centre
Queen Street (Newport Road end)
Weather permitting