MAY 2023 EVENTS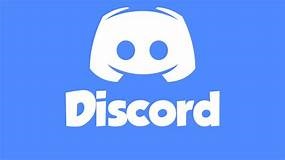 Some Socialist Party meetings/talks/discussions are online via Zoom, and some are in-person. Certain branch and committee meetings are held on Discord. Please contact spgb.discord@worldsocialism.org for instructions on how to join Discord.
To connect to any of our Zoom events, click https://zoom.us/j/7421974305 (or type the address into your browser address field) then follow the instructions on screen. You will enter a virtual waiting room – please be patient, you will be admitted to the meeting shortly.
Details of EC and branch business meetings can be found here
---
WORLD SOCIALIST MOVEMENT ONLINE MEETINGS
Friday 5 May 19.30 (GMT + 1) Zoom
WHAT ARE YOU GOING TO DO TO ESCAPE THE CORONATION?
Friday 12 May (GMT + 1) Zoom
DID YOU SEE THE NEWS?
Discussion on recent subjects in the news
Host: Dougie Mclellan
Friday 19 May 19.30 (GMT + 1) Zoom
Why should the Earth be privately owned?
Speaker: Adam Buick
Friday 26 May 19.30 (GMT + 1) Zoom
Discussion opened by Steve Finch.
---
SOCIALIST PARTY IN-PERSON MEETINGS
GLASGOW
Friday 12th May 12 noon.
Glasgow University Campus for Leafletting. Followed by Social at The Aragon Bar, 31 Byres Rd, Glasgow (West End). For further information call Paul on 07484 717893.
MANCHESTER
Saturday 20 May, 2pm.
DEGROWTH
Friends Meeting House, Mount Street, City Centre.
Economic growth is a central aspect of capitalism, but it has drastic consequences for the environment. In contrast, the idea of degrowth envisages a world with far less use of energy and resources. In this talk we will ask whether degrowth is possible within capitalism, and what its implications are for a socialist world based on production for use.
BURFORD
Saturday 20 May 10.30am to 4.30pm.
Levellers' Day
Warwick Hall, Church Lane, OX18 4RY
The Socialist Party will have a stall at this event.
LONDON
Sunday 21 May 3pm
WHO OWNS THE WORLD?
Speaker: Adam Buick
Preceded by street stall at noon and London branch meeting at 2pm.
Socialist Party Head Office, 52 Clapham High St, London SW4 UN
SHEFFIELD
Saturday 27 May. 1pm to 4pm.
END THE PROFIT SYSTEM NOW
Speaker: Clifford Slapper.
Rutland Arms, 86 Brown Street, Sheffield S1 2BS.
There will be a Q & A session following the speaker interspersed with live music from the band Barnsdale Hood. Free Entry. All welcome.
Cardiff Street Stall
Every Saturday 1 – 3pm
Capitol Shopping Centre
Queen Street (Newport Road end)
Weather permitting
Socialist weekend at Yealand Conyers in Cumbria
After unavoidable interruptions including a pandemic, Lancaster branch is once again organising a socialist residential weekend, from Friday 23 to Sunday 25 June, at the Yealand Quaker Centre in rural Cumbria. This is a sociable get-together for members and non-members in a nice hostel with dorm rooms and self-catering facilities, where we muck in together on the cooking and chores. The last time we did this was in 2019 and it was a pretty enjoyable experience all round (see the report in the August 2019 Socialist Standard – bit.ly/3H9OzkY). The branch will bear the hire cost but is happy to accept pay-what-you-can contributions. You'll also have to fund your own travel arrangements. Spaces are limited to max 16 so if you'd like to take part please let us know at spgb.lancaster@worldsocialism.org.